In between the aperitifs and digestifs, Southern Europe is home to a collection of iconic Old World wine regions you may or may not have heard of, but we guarantee you'll want to dive into. Introducing the Vino Amore Series, a collection of Subi Spritz events showcasing Southern Europe's rich (and delicious) wine scene.
Vino Alfresco
Join some of WA's best Euro-style wine producers in Market Square Gardens and learn about these delicious varietals first hand. Join Black Cocky Wines, Vallee Du Venom, Green Door Wines, Amato Vino, Wines of Merritt, Vino Volta, Marchand & Burch and Skigh Wines for an afternoon dedicated to Euro varietals. North Street Store will be popping up plus more European food trucks for when you get peckish, as well as an Aperol pop-up bar, special Spritz gelato, bocce and DJs to keep you going all afternoon.
Burgundy: From the Ground Down
Where Old World wines meet the New World. Join David Stredwick and Gerome Vaughan from Marchand & Burch for a guided tasting of nine Burgundian wines from their French Collection. Discover Crémant de Bourgogne, Chardonnay and Pinot Noir from very special sites with a focus on what lies beneath the vineyard surface. A rare opportunity to enjoy and learn about these special wines created by Marchand & Burch's unique Franco-West Australian collaboration.
Icons of the Old World
Journey through the wines of Germany, Northern Italy and Southern France, with a wine tasting masterclass guided by founder of SISYPHOS Fine Wines, Fabian Haegele on Dilly Dally's charming balcony. Discover some of the finest Old World wines from these iconic regions, while the team at Dilly Dally prepare a decadent three-course lunch with wines to match, which you'll get to enjoy following the tasting.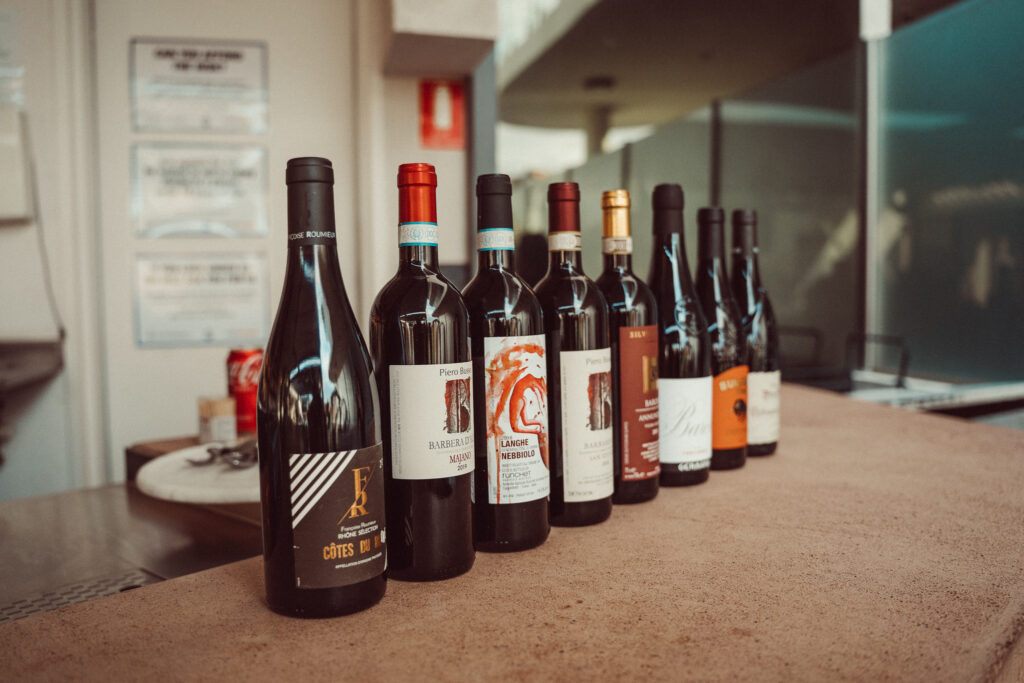 Lums X South by South West
Subi's newest wine bar, Lums, joins forces with Margaret River's South by South West Wines for an Italian wine affair. Praised for their minimal intervention wines with an Italian flair, Liv and Mij will draw from their time spent making wine in Italy, and take you on a guided tasting of six Italian varietal wines, three from South by South West and three from Italy. Your evening is made complete with an Italian grazing table prepared by the Lums team.
Vinos y Pintxos
Uncover the world of traditional and new wave Spanish wines under the guidance of Winemaker and europhile Nick James-Martin, local agent for the benchmark importer, Enoteca Sydney. Cruise to the wild Atlantic coast before heading east to stop in Bierzo, then to Basque country and the Bay of Biscay, ending in Barcelona and Priorat. The chefs at Juanita's will refuel you during your wine journey with a selection of tasty pintxos prepared by the team.