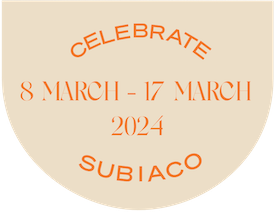 Subi Spritz
Subi Spritz is back to paint the City of Subiaco orange again in 2024. From 8 to 17 March, we transported guests to Southern Europe for ten days of la dolce vita.
To everyone who joined us over the 10 days for a spritz or two, we hope you found a new favourite Euro-style beverage and ate some delicious food, or learnt a thing or two about that enviable Mediterranean lifestyle. And to the amazing local Subiaco businesses ensuring your Southern European getaway was every bit magical, we say grazie!
Stay up to date and follow along on Instagram and via the festival newsletter.